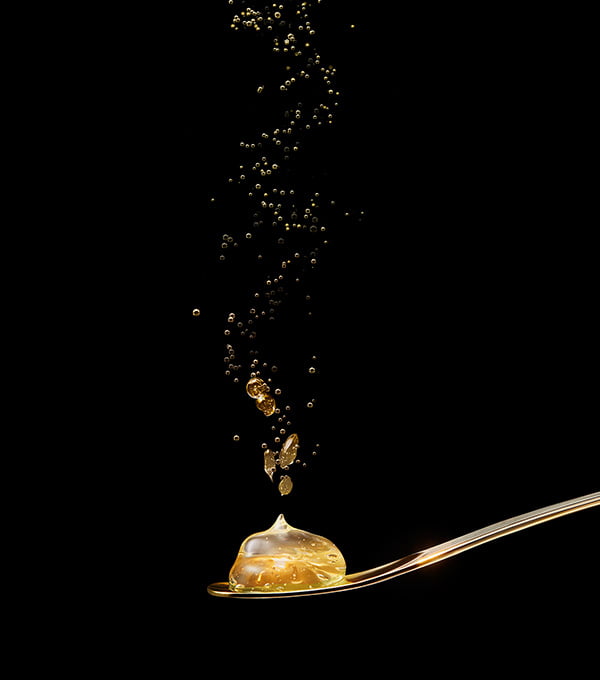 Achieve a glow
that no one can imagine
The power hidden in carbonic acid exceeds our expectations.
Mediplorer was created as a skin care
that combines advance dermatology with insatiable curiosity and
brings out its power to the utmost level.
It supports skin's natural vitality as
it guides the skin and mind to deep relaxation.
It brings out radiance of the skin
that is not known and awakens new beauty.
You will be filled with confidence
that healthy skin brings and shine
with a momentary facial expression every day.
Brand History
The "cosmetic effect of carbonic acid" was discovered accidentally by Dr. Masato Hiki, a dermatologist. "Mediplorer" was created to establish an original formula that fully demonstrates its effect.
The fact that carbonic acid is good for the skin was not recognized initially but as Mediplorer was introduced to esthetic salons, its reputation became a topic and "carbonic acid beauty care" instantly became famous.
Since its creation in 1997, we have continued to purse new possibilities for anti-aging care by repeatedly improving and evolving while carefully protecting the key, our original formula.
1997

|

The beauty effect of carboated gel was discovered by dermatologist, Dr. Masato Hiki

1997

|

World's first carbonated gel mask was developed and acquired international patents (Japan, China, U.S.A, Australia, Korea, Canada and EU)

1999

|

Debut of "Mediplorer", as a proposal for the revolutionary carbonic acid beauty care developed based on scientific background.

2013

|

Debut of the carbonated sheet mask, "Mediplorer CO2 sheet mask", which can also be considered as a new territory of carbonic acid beauty care

2018

|

Debut of the highly functional anti-aging care* series "Radiance Lift"