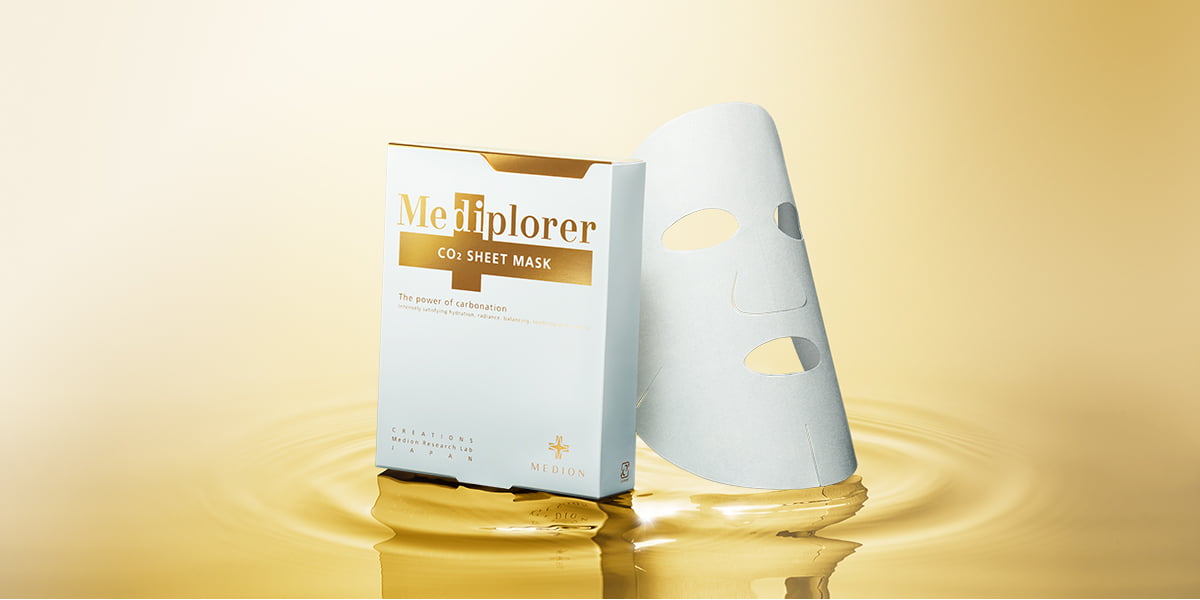 Mediplorer CO2 sheet mask
5 sets JPY 4,400 tax included
In just
10
minutes, the feeling of vitality arises
A new method of carbonic acid beauty care that layers the skin with fresh carbonic acid.
It fills every corner of the skin with deep moisture while providing concentrated treatment to concerns like dryness and sagging.
After skin care, you'll see a skin with radiant translucency and firmness deep from the skin.
New era of carbonic acid beauty care
For smooth and firm skin with resilience
The original formula of Mediplorer created from focusing on the cycle of skin regeneration.
It supports the skin's original functions for fine-textured, hydrated skin.
Rose Placenta Extract

Extract from rose placenta.
Supports and conditions the skin's turnover for soft skin.

Sodium Acetylated Hyaluronate

Moisturizing agent that has twice as much moisture retention ability as hyaluronic acid.
It leads to moist resilient skin with elasticity.

Artemia Extract

Extract from resting eggs of marine plankton called Artemia.
It protects the skin from external environmental stress and supports the skin's original functions.

Zostera Marina Extract

Extract from marine algae zostera that retains the moisture level of stratum corneum and gives moisture, resilience and clarity to the skin.
How to use
Unique sheet mask that needs to be mixed with beauty water right before use. Can be used whenever depending on the condition of the skin.
With the beauty fluid on top, fold it in two along the lines marked on the back.

Squeeze the packet firmly so that the beauty fluid on the top flows into the mask on the bottom.

Rub the mask so that it is saturated with the beauty fluid. When the mask is fully saturated, open the packet and take out the mask.

Place the mask on your face so that it fits well, and leave it on for about 10 minutes, before removing it. Afterward, follow with lotion and cream to tone the skin.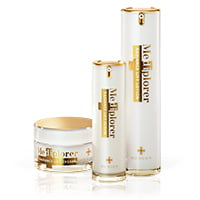 Anti-aging care series formulated with high concentrations of multiple peptides.
We efficiently use beauty ingredients that bring skin firmness with the latest cosmetic delivery technology by adding penetration type vitamin C and E. By using it together with the CO2 mask, it further brings resilient skin.